Call Us Today for an Exclusive Internet Offer!
The

new Kia Sportage

is here and it has more style and presence than ever. Drive on the road in a crossover that exemplifies excellence at every turn, giving you full control as you go off into the distance. The Urbana Kia Sportage has the following trims: LX, EX, SX, SX-Prestige, and X-Line, X-Pro and X-Pro Prestige. What's new for this year? The X-Pro and X-Pro Prestige are the new Kia Sportage off-road packages.

Compelled by the Kia Sportage for sale yet? Remember that Sportage deals are around so you can save time and money. Aside from this it comes with a 2.5L 4-Cylinder Engine with 187hp, and couple that with an available all wheel drive. Lots of power on the Urbana Sportage right? Interior space is adequate with nice materials on the upholstery and modern technology at your fingertips. Enjoy a standard 8.0-inch Touch-Screen Display w/ Rear Camera along with Apply CarPlay®/Android Auto™ on the Sportage for sale. 

Don't be worried about safety features because the new Kia Sportage Urbana has your back. There are a myriad of driver-assistance features that will make your driving experience a lot more wholesome. Of course we can't forget about the 10 year/100,000 mile powertrain warranty program that so many people are finding out about.

So what are you waiting for? It's a great time to be a Kia owner and you can do this by taking advantage of Sportage specials where they are. You can always come in for a test drive at:

1111 NAPLETON WAY, URBANA, IL 61802

and try out this new crossover. Time is of the essence so come and enjoy this new Sportage Urbana for sale!

For an exclusive offer, fill out the online form labeled

'Get More Savings!'

.Scroll down to keep reading about the new Kia Sportage near you

.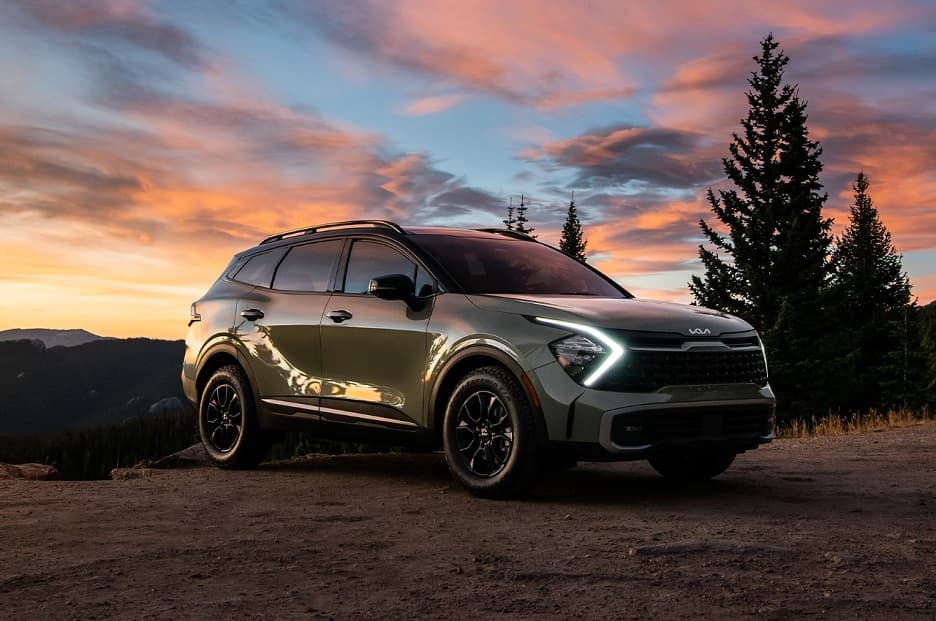 Now! Save Big On A New Kia Sportage For Sale in Urbana

Kia Sportage Specs & Features
Engine

2.5L 4-cylinder

Horsepower

187 hp
Transmission

8-Speed Automatic Transmission
Engine Torque

182 lb.-ft.

★★★★★ Kia Sportage Reviews
Limited Time! Get A Free Kia Sportage Deal Near Me

Urbana Sportage Exterior
You will enjoy the exterior of the new Kia Sportage Urbana because of its sporty and stylish looks. Driving down the road will simply be like never before in this crossover. Act now and you can take advantage of Sportage Urbana specials.
Sportage Urbana Performance
The most exciting part of the Kia Sportage for sale is what's under its hood and you are going to be impressed. Just step inside this crossover and experience all that is has to offer. Find out more on the Sportage near you.
Sportage Interior Urbana
The new Urbana Kia Sportage gives you a great looking interior full of standard amenities and modern technology. Pull down those passenger seats for even more cargo space and you are set. The Sportage for sale in Urbana won't disappoint.
Sportage Safety/Warranty
Finally safety is something that should be at the forefront of your mind, and it is no different on the Sportage Kia for sale. Not only are there outstanding safety features on this crossover, but they are also ultra reliable. A stupendous 10 year/100,000 mile warranty program is standard on the Sportage Urbana.
Return To The Top
Urbana Kia Sportage Exterior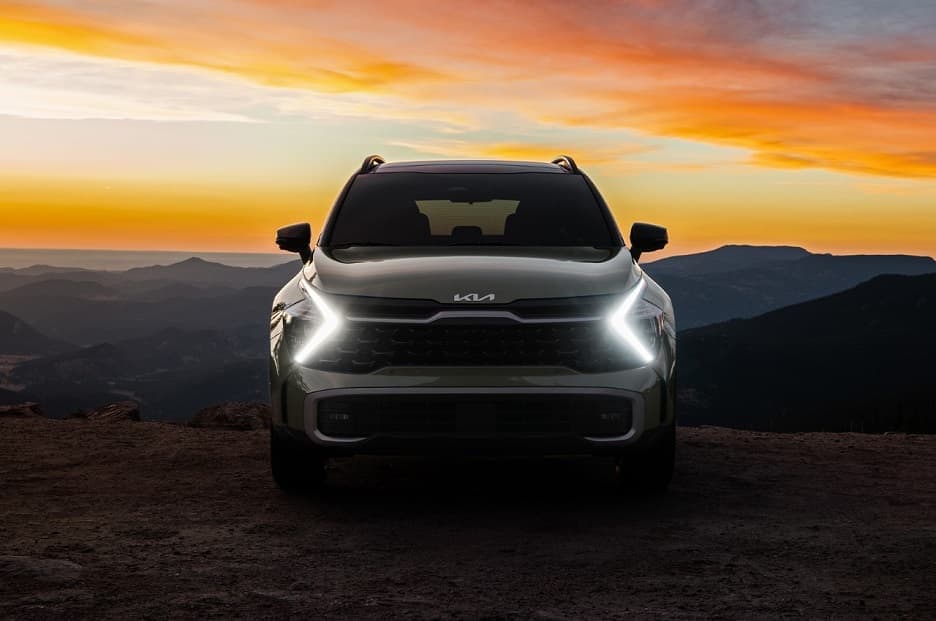 Kia Sportage Exterior Features

The most important part of the page is here and this section will tell all about the new Kia Sportage Urbana and its offerings. Imagine driving away in a vehicle that takes to the road in confidence. A large part of that has to do with exterior features, because without these this crossover won't pop. The Kia Sportage for sale is simply one to remember, with a Front Grille, Matte Black & Bright Chrome and a Unique Front Fascia, Dynamax™ AWD. The best way to find out more about this crossover is to get a free test drive. Kia Sportage deals also await.
Front Grille, Matte Black & Bright Chrome
Unique Front Fascia, Dynamax™ AWD
Door Handles, Body-Color (w/out Smart Key)
Window Surround (Chrome)
Rear Spoiler
Power-Adjustable Outside Mirrors
Solar Control Glass
Project Beam Front Fog Lights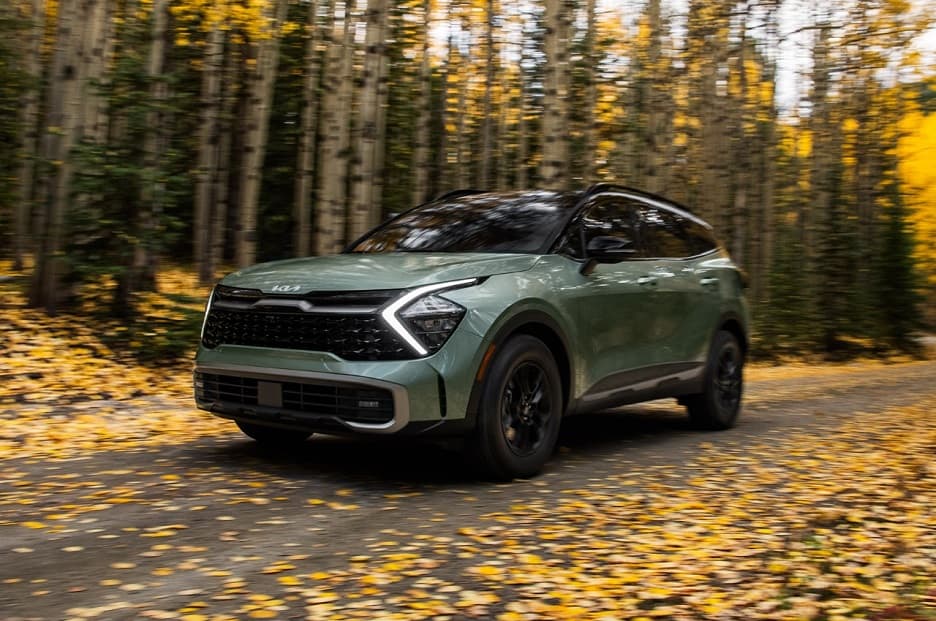 Kia Sportage Exterior Info

The new Kia Sportage Urbana leaves no detail unturned and pushes modern design to the limit. Every inch of this crossover is approached with care and passion as you can see. The best way to appreciate this vehicle is to grab hold of those Sportage Urbana deals near you. Check out what more it has to offer.
Tire Size: 225 / 60R17
17-inch Alloy Wheels
Tire Mobility Kit (TMK) w/ Luggage Under Tray
Wheelbase: 105.1-in
Length: 176.4-in
Height (w/out roof rails, FWD): 64.4-in
Width: 73.0-in
Compact Spare Tire (Replaces Tire Mobility Kit & removes Luggage Under Tray)
Kia Sportage Performance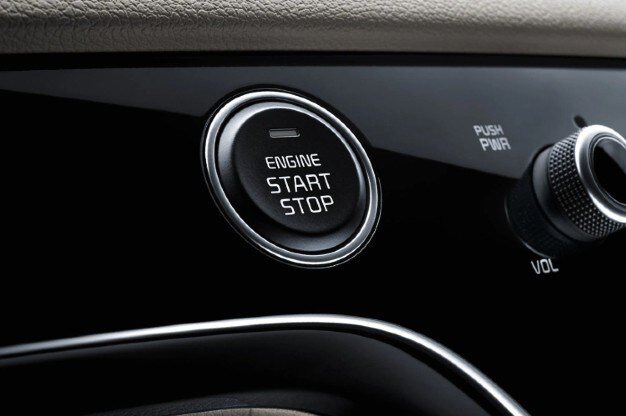 Kia Sportage Engineering
Under every hood of a vehicle is of course an engine, but the new Kia Sportage Urbana has one that packs a punch. Getting up to 241-hp, this crossover is going to take you places with an edge to it. Want to drive home in the Sportage Kia for sale? Make sure you take that opportunity today because time doesn't wait! Let the Urbana Kia Sportage near you be a part of your garage today.
Engine Type: 2.5L 4-cylinder
Horsepower: 187 hp
Torque: 182 lb-ft
Compression Ratio: 10.0:1
Displacement: 1998 cc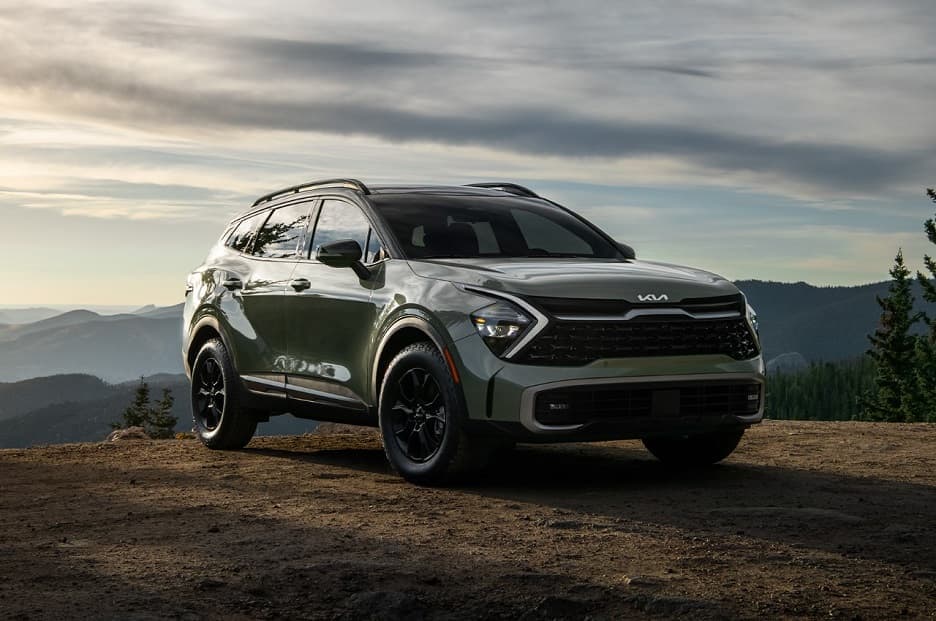 Kia Sportage Engine Info
The Kia Sportage Urbana is no ordinary crossover because of its offerings when it comes to performance. These are simply exciting times as advances in vehicle technology are allowing crossovers like this one to shine. If you want that experience then take advantage of Urbana Sportage specials galore. See more below.
Transmission: 8-speed automatic (FWD)
Dynamax™ All-Wheel Drive (AWD) w Locking Center Differential
Towing Capacity (w/ Trailer Brakes/ w/o Trailer Brakes): 2000/1653 lb.
Steering Range (Wheel Turns, Lock-to-Lock): 2.7 turns
Fuel Tank Capacity: 16.4 gal
Electronically Controlled 6-Speed Automatic Transmission w/ Sportmatic®
Return To The Top
Urbana Kia Sportage Interior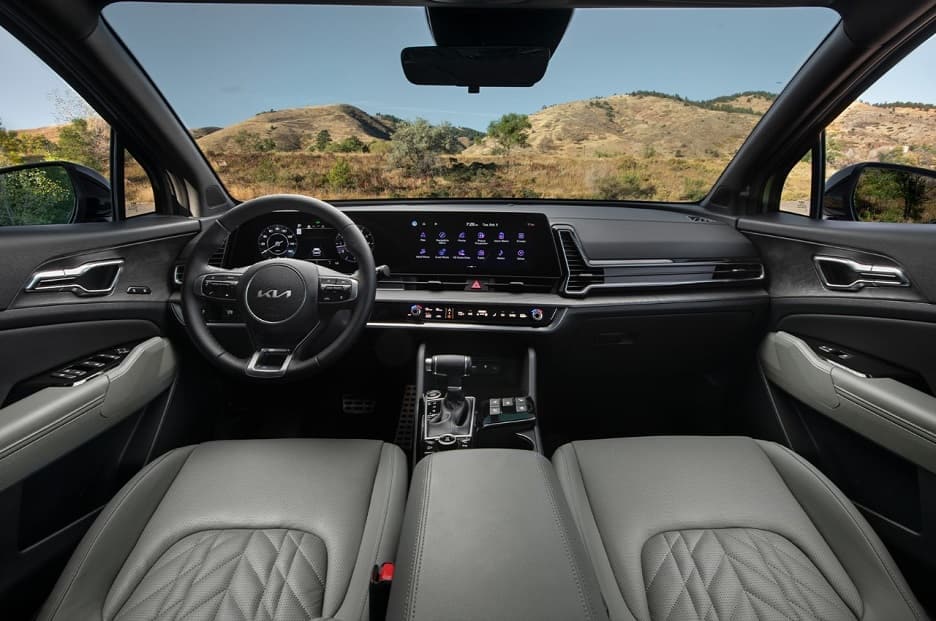 Kia Sportage Technology
Technology has certainly come a long way when it comes to vehicles, and the new Kia Sportage excels with it at every turn. Enjoy a host of features including an 8-inch touchscreen for easy app access and up-to-date software. Does the Sportage Kia for sale impress you yet? We hope that it does so check out more features below. The Kia Sportage near you could be in your hands today.
8-inch Touch-Screen, AM/FM Radio, MP3 Playback, Bluetooth® Calling and Music Playback w/ Voice Recognition Compatibility through Apple CarPlay® and Android Auto™
6 Speaker Audio System
Rear-Camera Display
Steering-Wheel-Mounted Audio, Conventional Cruise Control and Hands-Free Phone Controls
USB Audio Input/Charging Port
12-Volt Power Outlets
Remote Keyless Entry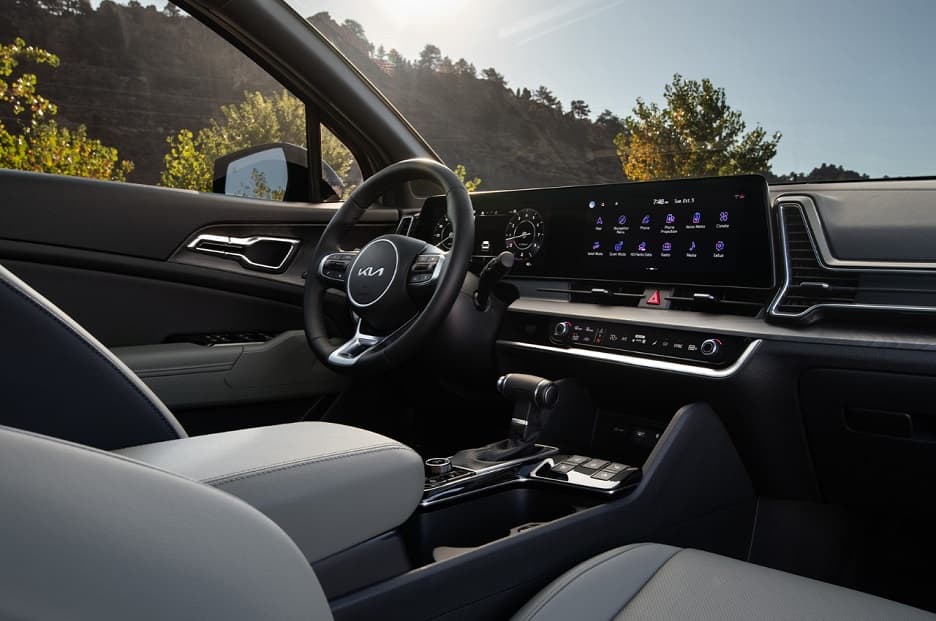 Kia Sportage Convenience Features
Convenience is important when it comes to the Urbana Kia Sportage because a comfortable vehicle is a long-lasting one. This crossover has an amazing looking interior with great materials used on the seats and side panels. Does this sound interesting to you? The only way to find out is to read more and jump inside the Urbana Kia Sportage near you. 
60/40 Split-Folding Rear Seat w/ 17-Step Recline
Heated Front Seats
Leatherette Door Armrest Covering
10-Way Power-Adjustable Driver's Seat w/ 2-Way Power Lumbar Support Adjustment
Tricot Cloth Seat Trim w/ YES Essentials® Fabric Treatment
Woven Cloth Seat Trim
Under-Rear-Cargo-Floor Storage Compartment
Dual-Zone Automatic Climate Control
Return To The Top
Urbana Kia Sportage Safety Features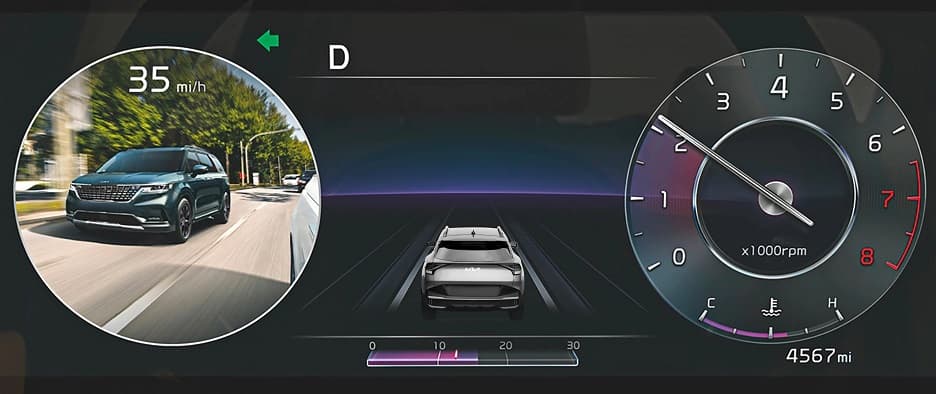 Kia Sportage Safety Features
Finally the most imperative part of a car is what it offers with safety, and the Sportage for sale near you is a fine example. Constant monitoring of your driving is what this crossover does, giving you a peace of mind on the road. Modern technology has come so far hasn't it? You can certainly be part of it by checking out Kia Sportage Urbana deals today.
Kia Drive Wise Assist Technology
Forward Collision-Avoidance Assist (FCA) w/ Pedestrian Detection (FCA-Ped)
Lane Keeping Assist (LKA)
Driver Attention Warning (DAW)
Blind-Spot Collision Warning (BCW)
Rear Cross Traffic Collision Warning (RCCW)
Rollover Sensor
Hill Start Assist Control (HAC)
Dual Front Advanced Airbags
Dual Front Seat-Mounted Side Airbags
Full-Length Side Curtain Airbags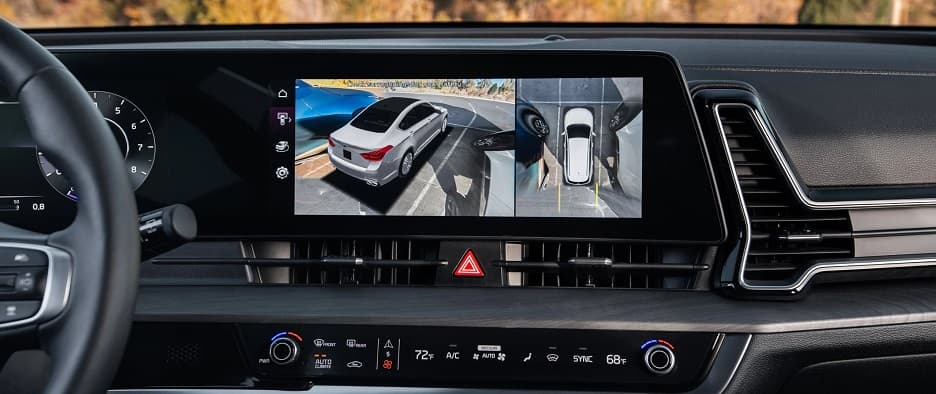 Kia Sportage Warranty
The best part about driving away in a Kia Sportage for sale is that you get to experience the phenomenal warranty program. It's one that protects you for long periods of time and has your back when you need it. Have you heard people talk about this program yet? We implore you to step inside the new Urbana Kia Sportage to get a chance to be part of it all.
Industry-leading Kia 10-year/100,000-mile warranty program
Return To The Top
Kia Sportage Trims & Specs

Model
LX
EX
SX
X-Pro Prestige
Seats
5
5
5
5


Engine
2.5L Inline 4-cylinder
2.5L Inline 4-cylinder
2.5L Inline 4-cylinder
2.5L Turbocharged Inline 4-cylinder
Horsepower
187 @ 6000 rpm
187 @ 6000 rpm
187 @ 6000 rpm
187 @ 6000 rpm
Torque
182 lb.-ft.
182 lb.-ft.
182 lb.-ft.
182 lb.-ft.
Transmission Type
Electronically Controlled 8-Speed Automatic Transmission Overdrive w/ Sportmatic®
Electronically Controlled 8-Speed Automatic Transmission Overdrive w/ Sportmatic®
Electronically Controlled 8-Speed Automatic Transmission Overdrive w/ Sportmatic®
Electronically Controlled 8-Speed Automatic Transmission Overdrive w/ Sportmatic®
Kia Sportage FAQ

Kia Sportage is an excellent vehicle for those who value the following features:

ample cargo space
impressive towing capability
upscale interior
sporty look
comfortable ride
roomy cabin
intuitive infotainment system
The new Kia Sportage for sale comes in the following trim levels:

Sportage LX
Sportage EX
Sportage SX
Sportage SX-Prestige
Sportage X-Line
Sportage X-Pro
Sportage X-Pro Prestige
The Kia Sportage for sale at Napleton's Kia of Urbana comes in the following external colors:

Clear White
Steel Gray
Burnished Copper
Black Cherry
Sparkling Silver
Pacific Blue
Hyper Red
Kia Sportage Free Test Drive Near me
We want to thank you for reading through all of this information on the new Kia Sportage Urbana. The next step is to take a free test drive inside this amazing crossover. What could be better? Here at Kia of Urbana serving Champaign, Rantoul, Danville, Charleston, Decatur, Mattoon, Bloomington, Normal and surrounding areas, we implore you to try this great Kia Sportage for sale out. Return To The Top
Urbana Kia Sportage Near Me
The power is completely in your hands when it comes to driving home in the new Kia Sportage Urbana. You have read about what this crossover looks like and all that it has to offer when it comes to features. Upgrades were made to the Sportage for sale with you the customer in mind. Don't stop here though! Sportage Kia deals are waiting for you at any given moment.
We know that the interior features section caught your eye, as the Urbana Sportage and its modern technology has credibility. When it comes to interior space, this vehicle allows you to fit a good amount of cargo when seats are flipped down. But of course comfortability is the name of the game, and the Sportage near you impresses at every touch. Lastly there are safety features and they simply keep getting better every year. The new Kia Sportage will protect you at every turn with real-time monitoring and the exemplary warranty program.
So what are you waiting for? Come visit us at:
1111 Napleton Way, Urbana, IL 61802
and our representatives will definitely take care of you. Kia Sportage deals are around and need to be taken advantage of. Fill out that form and change your entire driving experience. Stay ahead of the game and get the new Kia Sportage in Urbana today!
Return To The Top
Additional Info Kia Sportage Urbana
New Kia Sportage
The bold new Kia Sportage continues to win over new buyers every day and it's no wonder why. Now offering a new S trim level, more convenience, and available driver assist features. Think of the Sportage as the Un-Telluride....in other words, it's just the ticket for those who don't need the large platform or three-row, eight-passenger seating of the Sportage's big brother.
Sportage Design
The Sportage's cutting edge design will be available to buyers in either front or optional all-wheel-drive configurations. 
Decidedly European in design, from the Kia trademarked Tiger-Nose Grille to the gently curved flanks, the Sportage boasts an array of new design features that help to separate it from the rest of the competition. Some of those features include new headlights with LED turn indicators, redesigned projector-beam fog lamps, available LED head- and fog lights, a new front grille, bumper, air intake and skid plate, new 17-, 18-, and 19-inch alloy wheels, a new rear bumper with exhaust tip finishers and an undertray skid plate.
Sportage Technology
The Sportage's interior has received a going over, as well, and features a standard 8-inch touchscreen display with Apple CarPlay and Android Auto connectivity, along with modem-enabled telematics and available navigation. 
Sportage Performance
But under the hood is where the excitement happens. With a standard 2.5-liter inline four-cylinder Gas Direct Injection (GDI) engine producing 187 horsepower buyers can choose from standard front wheel drive or available all-wheel-drive which utilizes a Kia-designed eight-speed automatic transmission.
Sportage Safety
And the new Kia Sportage includes a host of safety features. They include Lane Keeping Assist, Smart Cruise Control with Start & Stop, Forward Collision Assist with Pedestrian detection, High Beam assist and our favorite, the Driver Attention Warning with its iconic Coffee Cup icon.
Sportage At Napleton's Kia of Urbana
Built for life's adventures, the new Kia Sportage is at the top of its class. Upgraded and unforgettable, the striking good looks of the Sportage demand instant respect. Find the trim level of your choice in our new Sportage inventory. Then stop in for a test drive at Napleton's Kia of Urbana today.
Dealer not responsible for typographical errors. Pictures are for illustration purposes only. All vehicles subject to prior sales. See dealer for details. MSRP may not be price at which vehicle is sold in trade area. New car prices include applicable manufacturer incentives in lieu of special financing. Plus tax, title, license & $347.26 doc fee. New car MPGs are EPA's estimated city/highway MPGs. Warranties include 10-year/100,000-mile powertrain and 5-year/60,000-mile basic. All warranties and roadside assistance are limited. See retailer for warranty details. Used car prices plus tax, title, license & $347.26 doc fee. Used car MPG claims are based on EPA estimated city and highway ratings when vehicle was new. Consumers actual mileage will vary. The value of used vehicles varies with mileage, usage and condition. Book values should be considered estimates only