All-New 2021 Kia Seltos
There's a new addition to the family. The All-New Kia Seltos is the latest arrival to join the Kia lineup of small crossover vehicles. But you may ask, "doesn't Kia make the
Soul
,
Niro
 and the
Sportage
already?" Yes, yes and yes. If three is a party, then four is a celebration! C'mon now!
Due to high demand, Kia felt the time was right to introduce a fourth nameplate to their ever-growing family of compact Sport Utility Vehicles (SUVs). The Seltos name, according to Kia, is a combination of "Speed" and Keltos, who happened to be the son of Hercules. The All-New 2021 Kia Seltos uses the platform of the subcompact and easily maneuverable Kia Soul, with a longer body that adds to the practicality of this all-new crossover vehicle.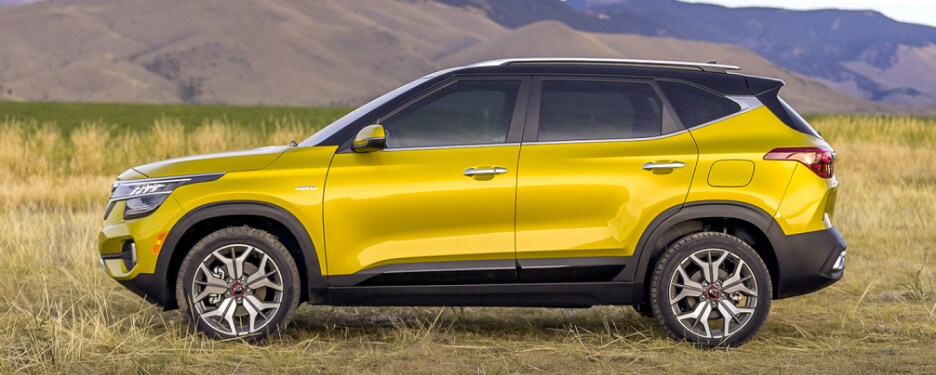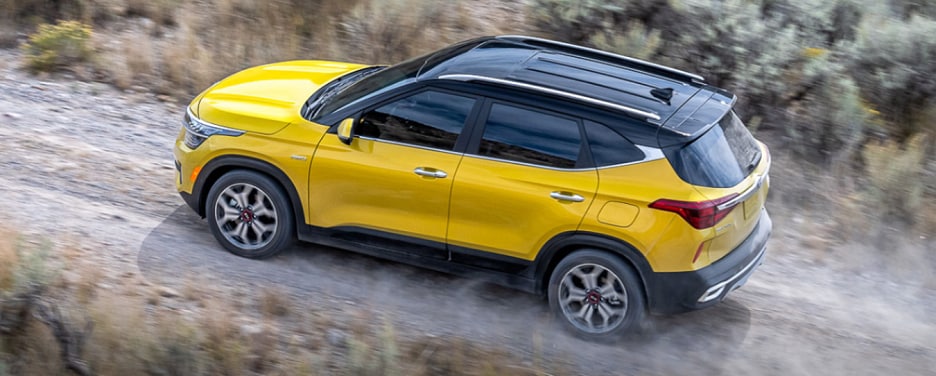 Kia Seltos Design
Wrapping this Kia Seltos up is a very stylish new skin that appears as upscale as many of its pricier upmarket competitors. The Kia Seltos isn't confirmed, yet, for the U.S Market, but if we were betting folk, we'd stock up on Powerball tickets, right quick.
The interior of the All-New Seltos features a new, upscale interior that is very luxurious when compared to others in the segment. The interior's design includes hard and soft touchpoints in front, using faux leather, soft-touch plastics and piano-black trim.
The front row seating includes a driver's seat with power height and seat bottom angle adjustment. These and a sliding center armrest will do their part to ensure that any size driver will be able to find a good driving position. The rear seats offer two recline settings so that even taller passengers ride in comfort. 
Cargo carrying ability improves with the All-New Seltos. Though it shares the vehicle platform with the Kia Soul, it offers more efficient cargo-carrying ability by a new and improved layout. That layout includes a square load area capable of handling a carry-on rollaboard stored in an upright standing position.

Kia Seltos Technology
Tech-wise, the Seltos goes in fully loaded, lock, stock and barrel. That includes frontal collision warning, blind-spot monitoring, and adaptive cruise control all as available options. Also on-board: Big brother
Kia Telluride's
Lane Following Assist feature to keep it riding in the center of its lane. A choice between 8-inch and 10.3-inch displays with split-screen, depending on trim levels, is now part of the mix.
Power in the All-New Kia Seltos SUV comes from a proven 1.6-liter turbocharged 201-horsepower four-cylinder direct-injected engine currently found in the Soul Turbo and other Kia family members. It is mated to a seven-speed dual-clutch automatic transmission that has been refined over previous versions.
Keep your eyes on the
Napleton's Kia of Urbana inventory
and the 
Napleton.news
website for more information and availability. Inquire about the All-New Seltos below to get updated on a release date and be the first to know when the Seltos is available.
Inquire About The All-New Kia Seltos